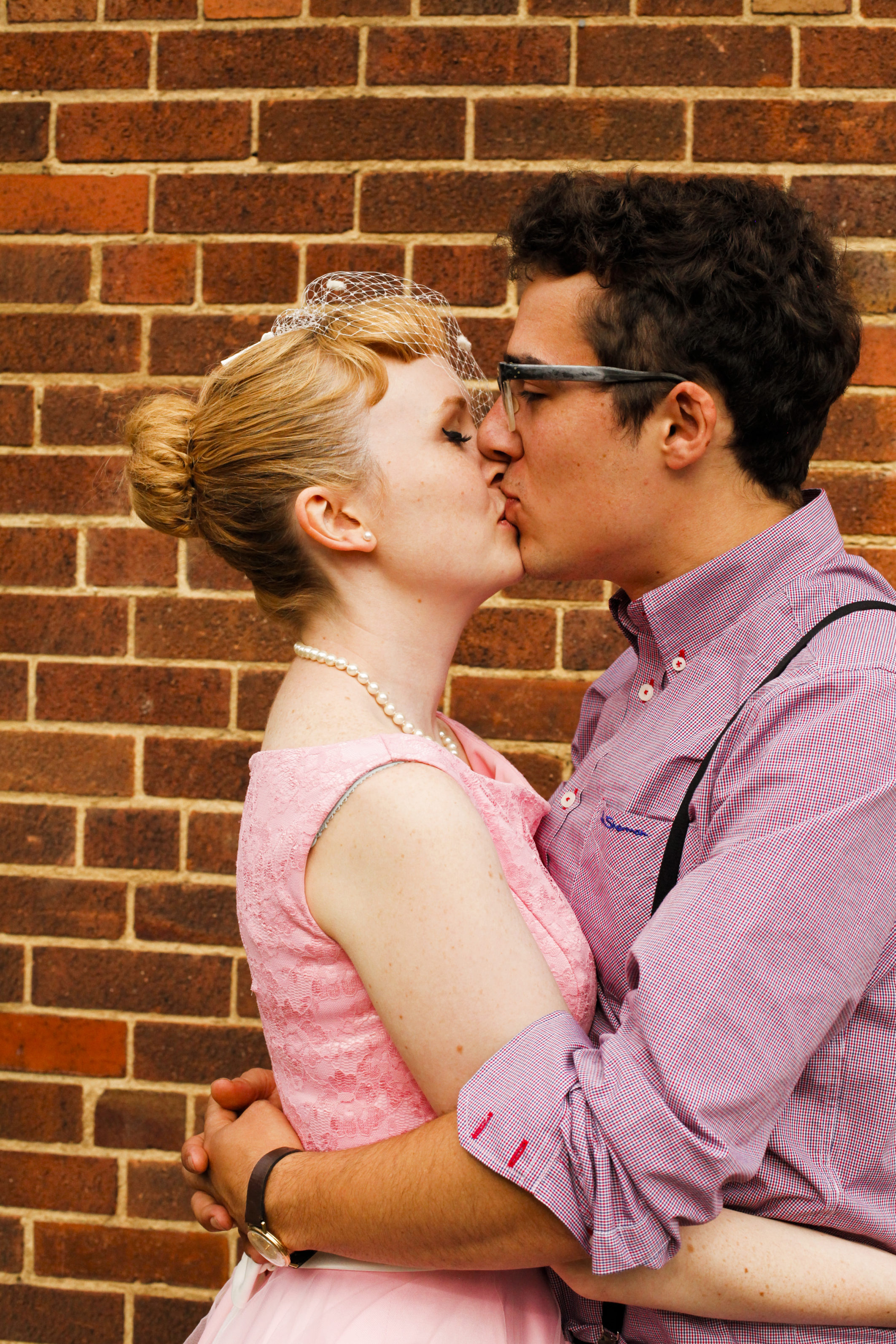 Some past wedding stories…Caroline & Doug
This was a fun and very cool wedding. It felt themed and unique with so much attention to detail – if I was planning my wedding now, most these images would be in my Pinterest folder.
The bridal party got ready in a kooky little hotel in Leeds which was very chilled and had the most amazing light.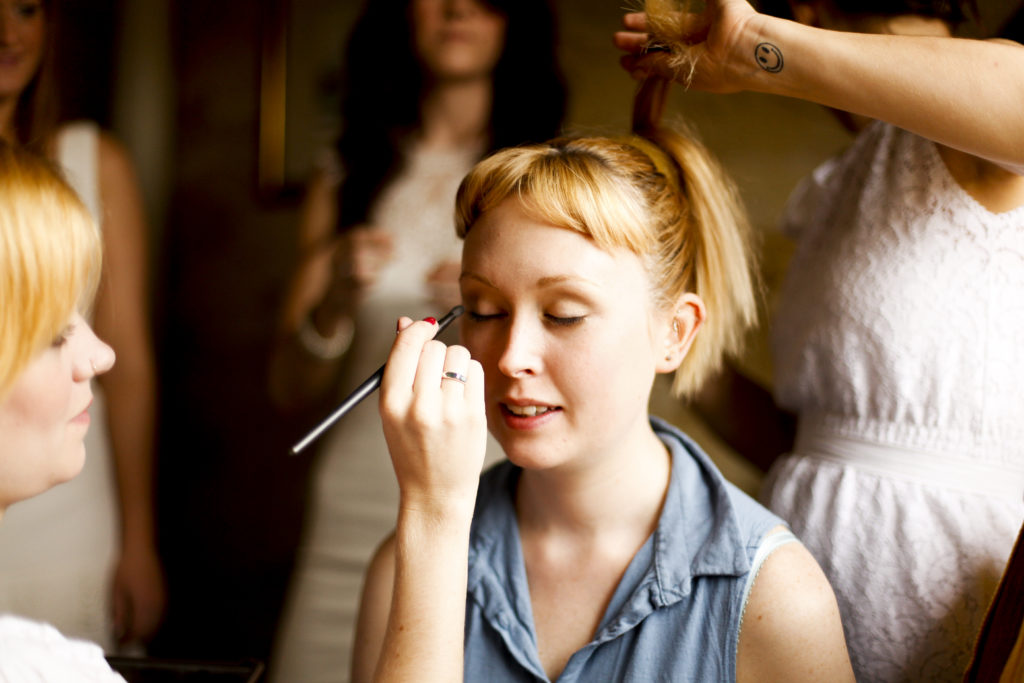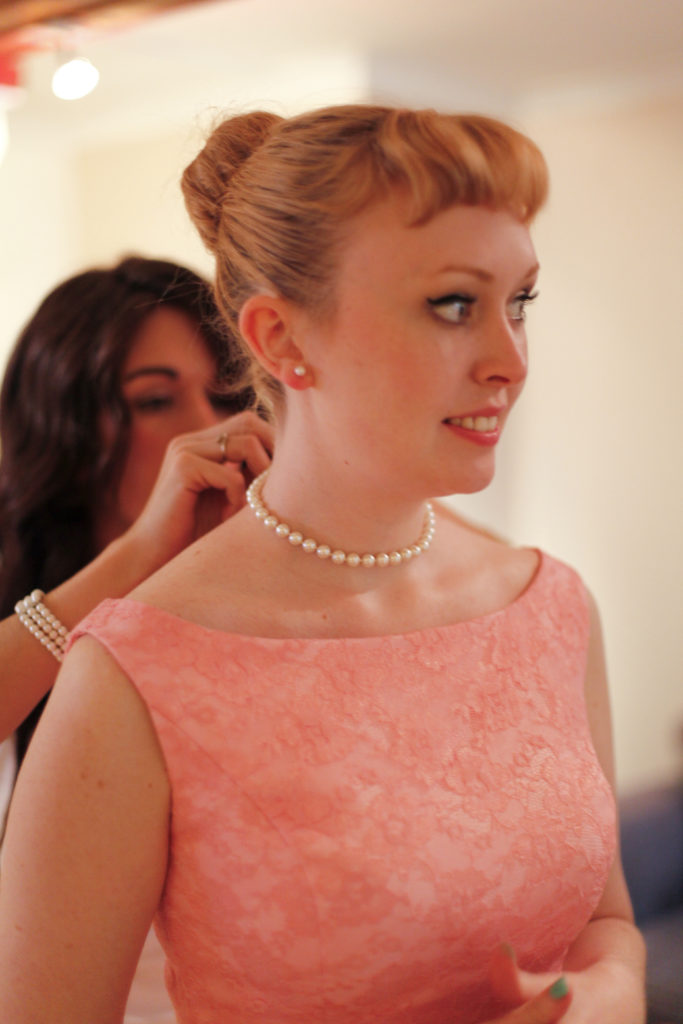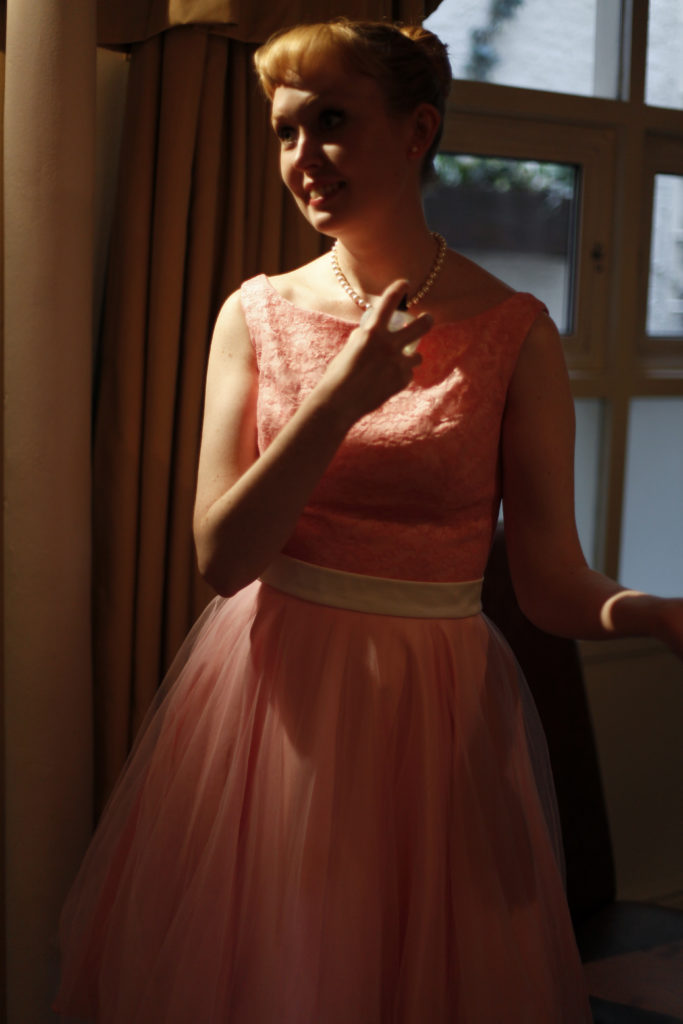 The ceremony was at Leeds Town Hall which I'd never been to before was but is a beautiful and imposing building. The taxis that delivered the bridal party from the hotel to the wedding venue dropped them on the wrong side of the main road but it offered a wonderful opportunity to get some shots of these beautiful ladies in all their finery crossing against that busy backdrop of normal life. 
The wedding was beautiful – short and sweet with the right level of tears and happiness from all.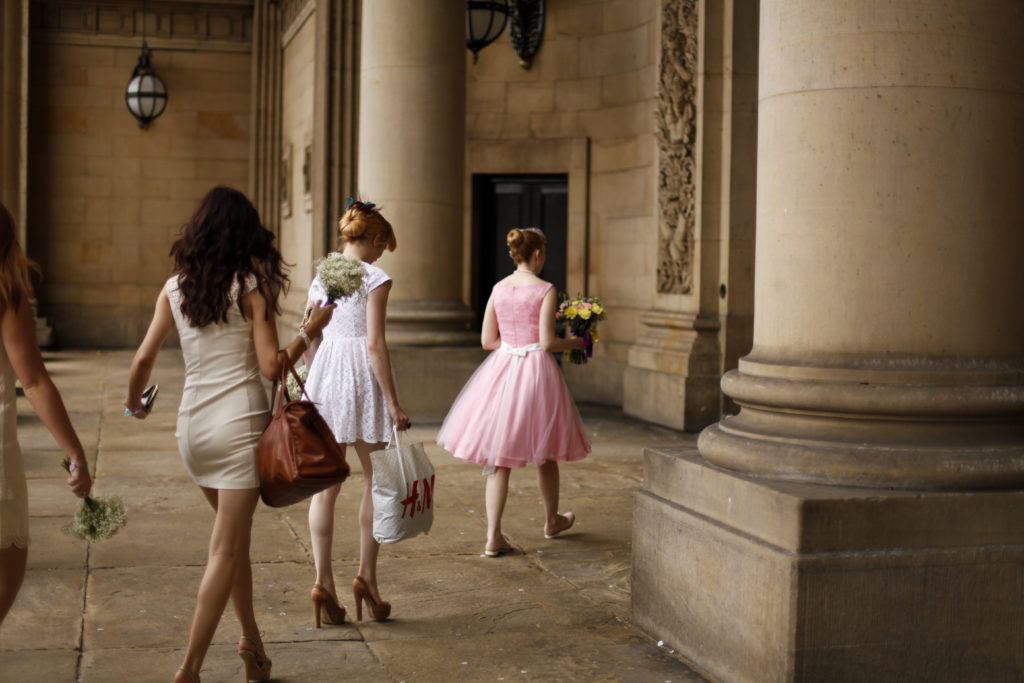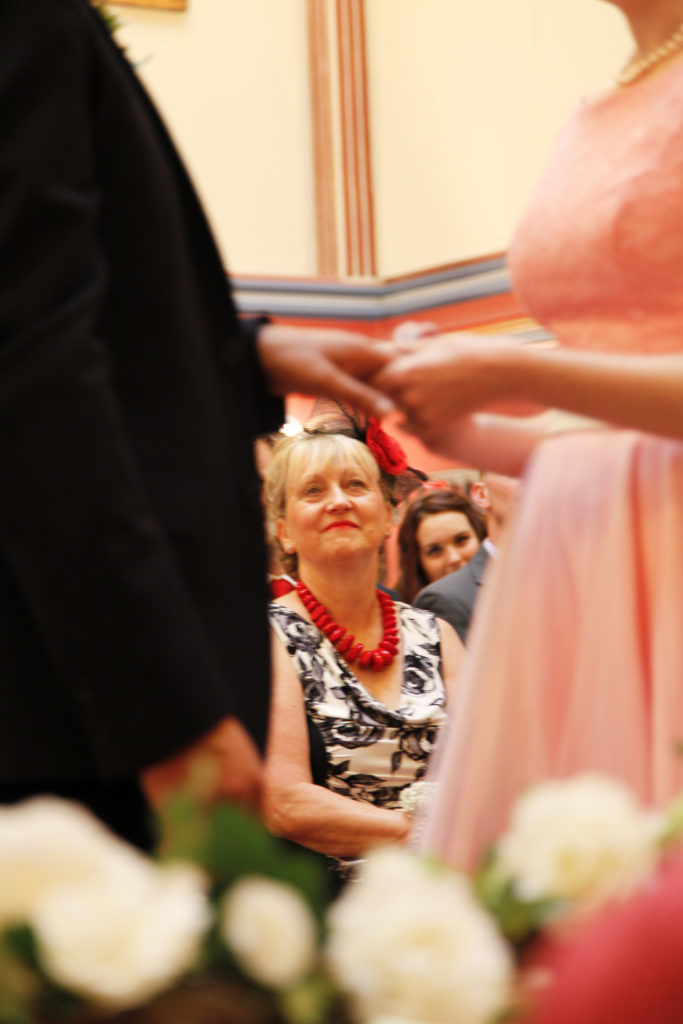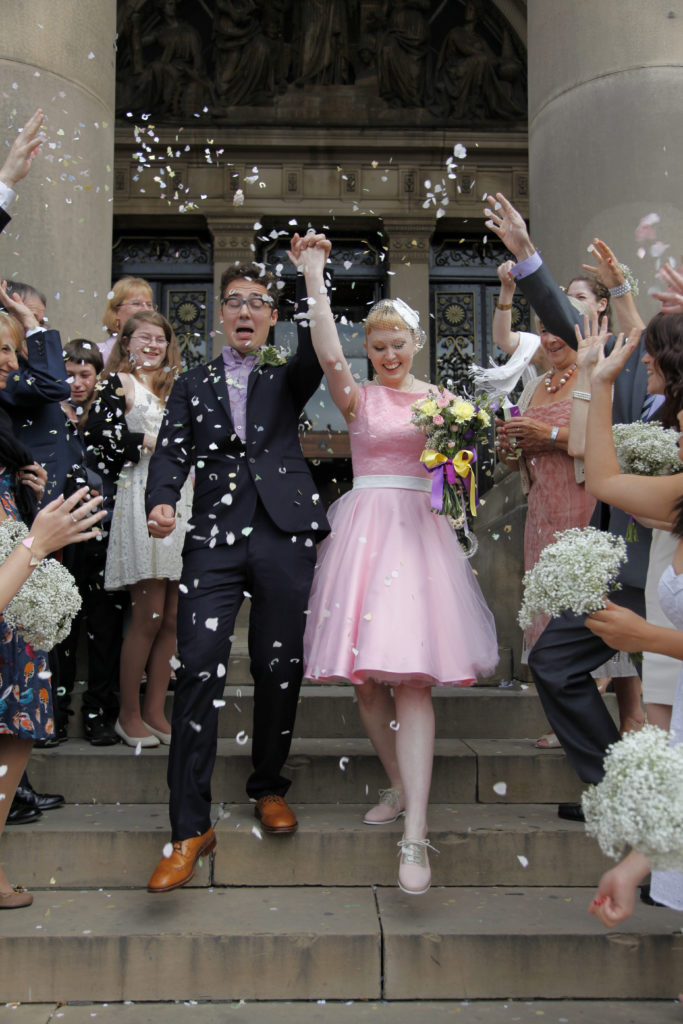 And so it was on to the reception – a disused church. Such a beautiful space and so cavernous  but with the right decoration of colourful bunting, candles and flowers managed to bring in the walls making it feel like a relaxed country wedding with a good splash of vintage for good measure. There were games inside and out on the lawn as well as a bouncy castle which worked well through the day and kept big kids and little kids happy.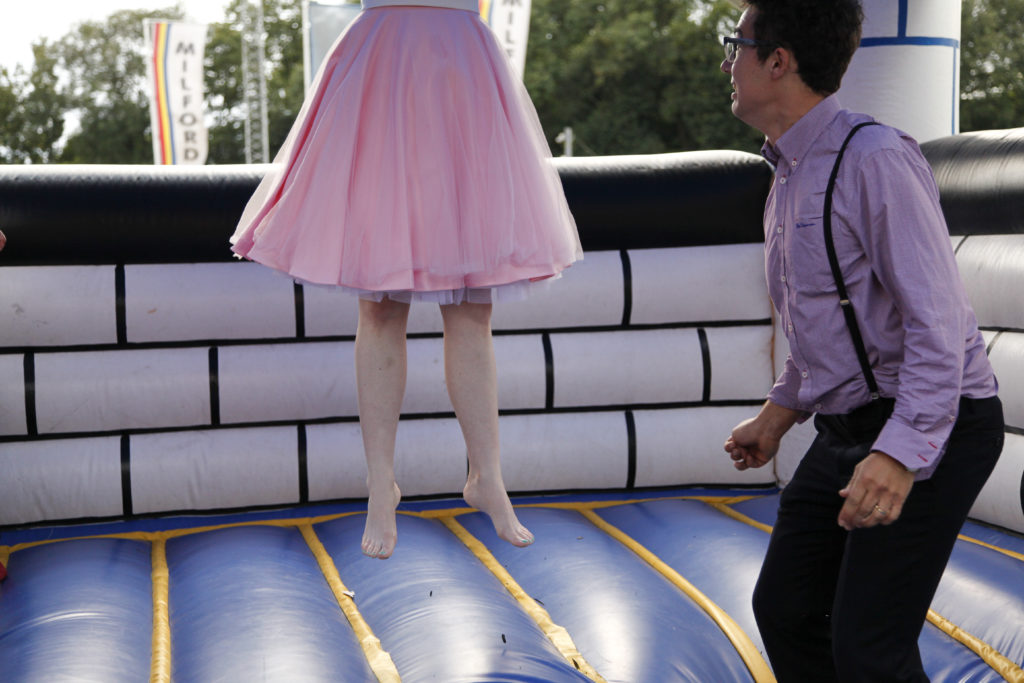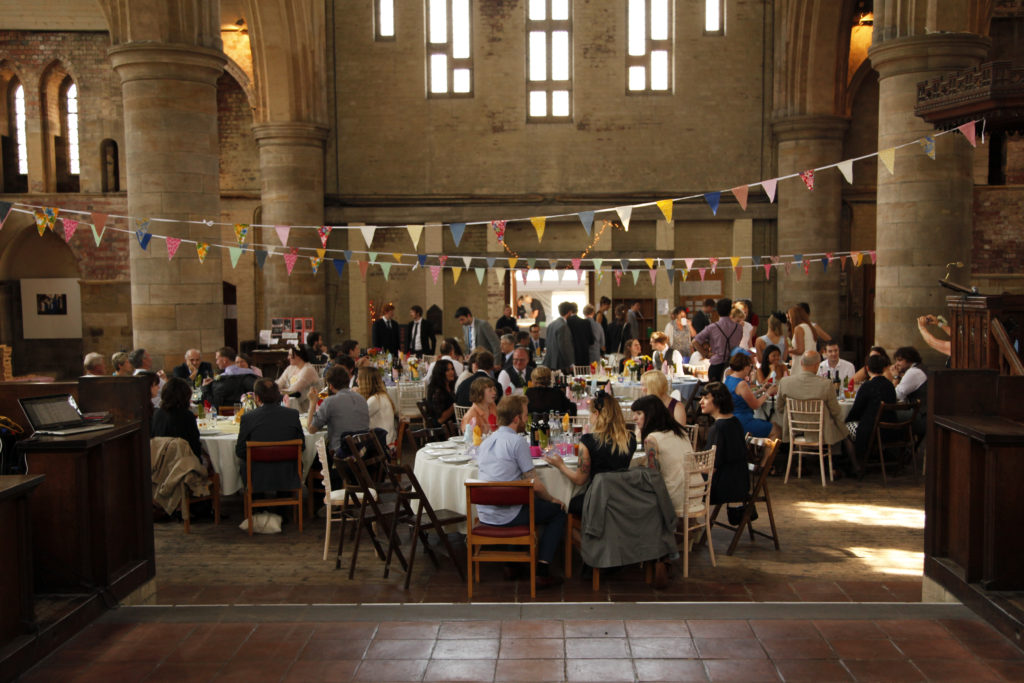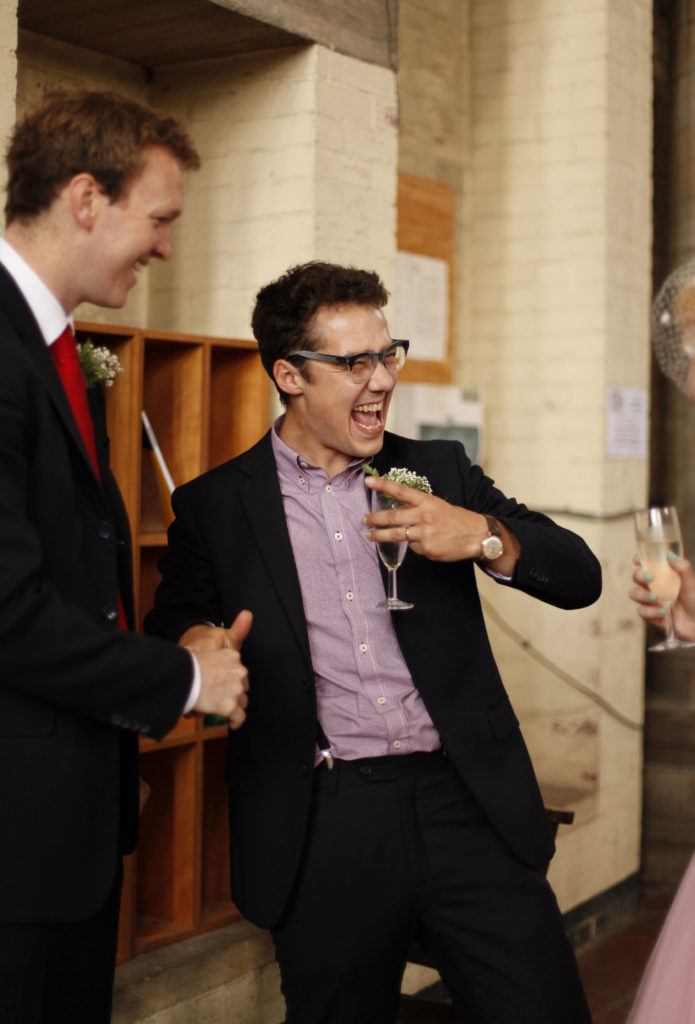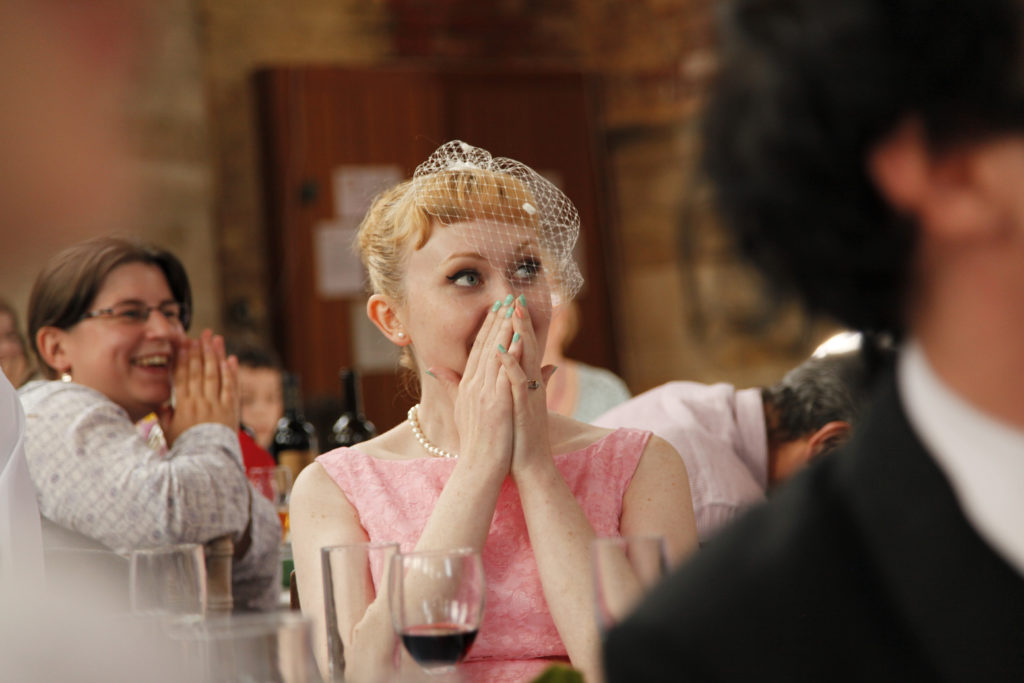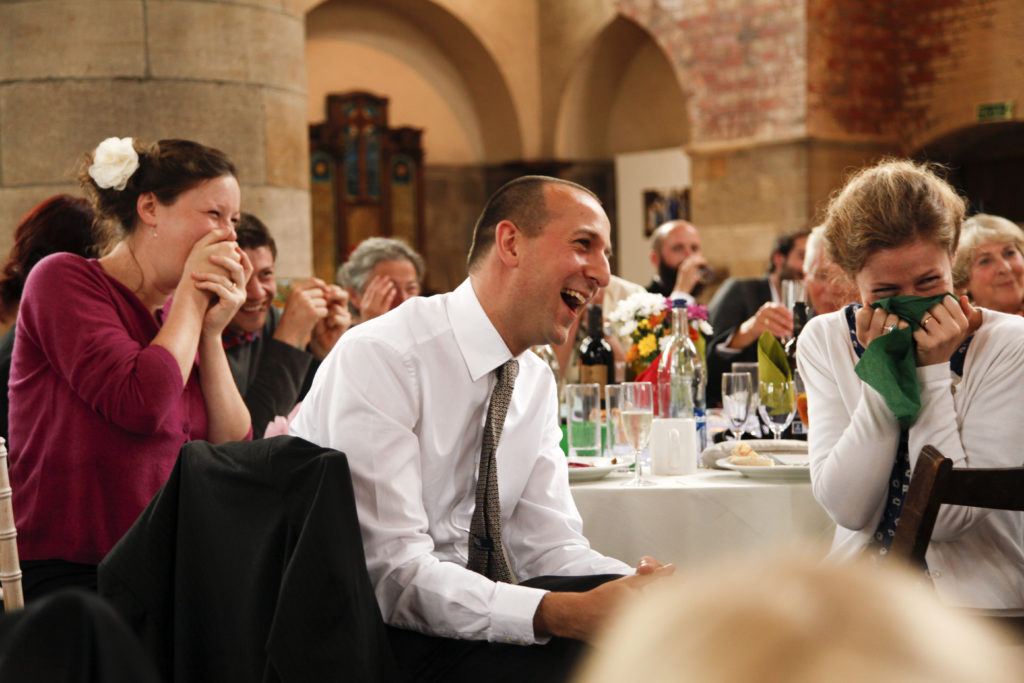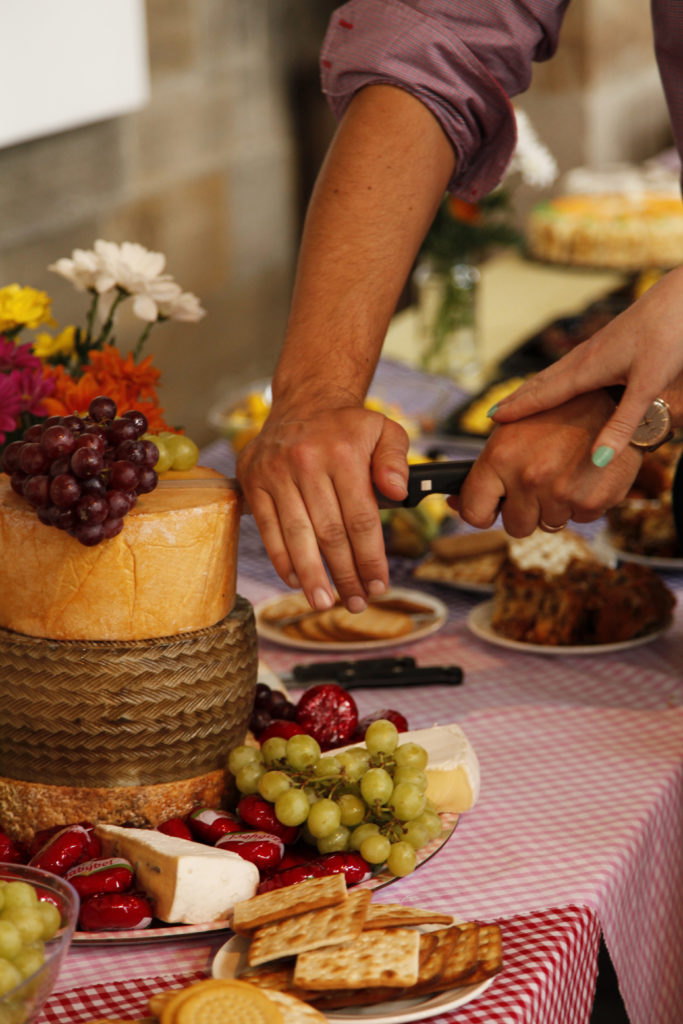 A fantastic idea instead of a guest signing book was a game of Jenga set out for everyone to write a message on a block and add to the pile.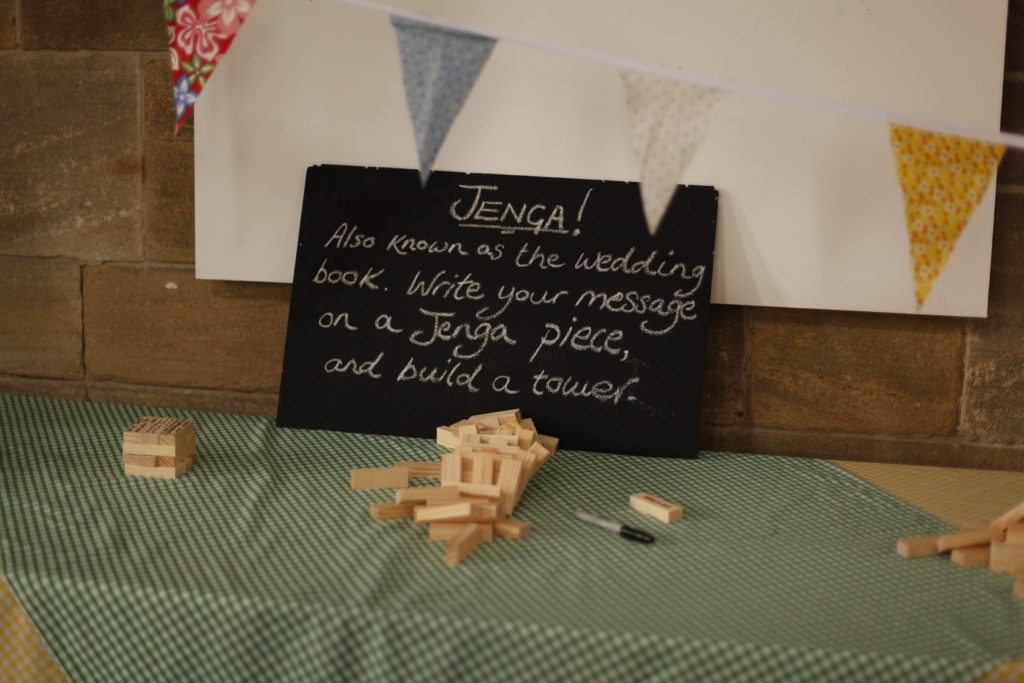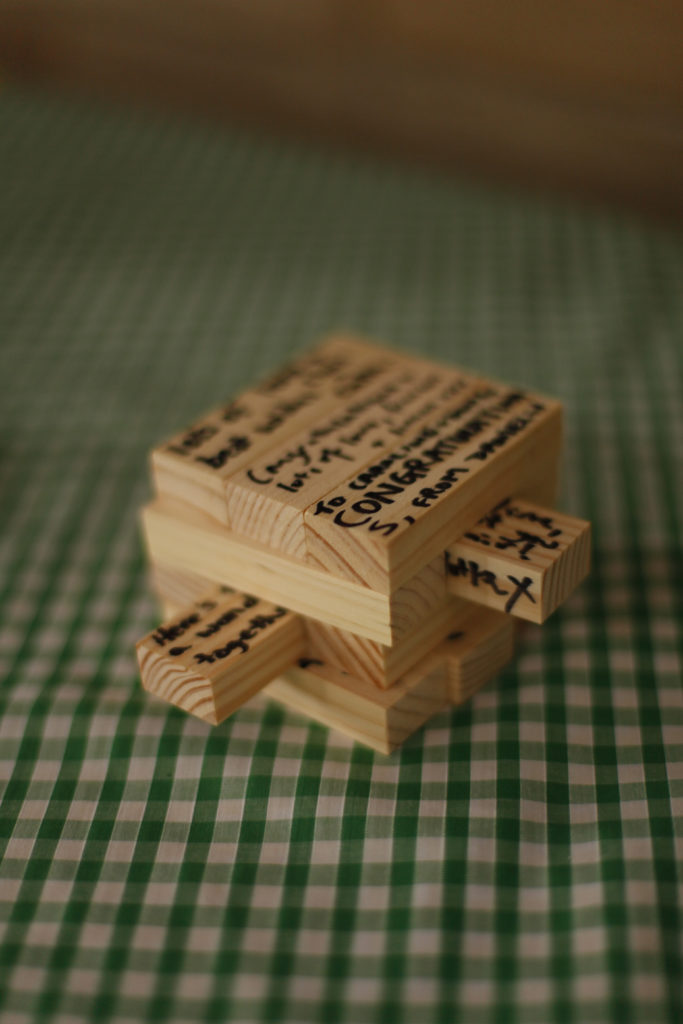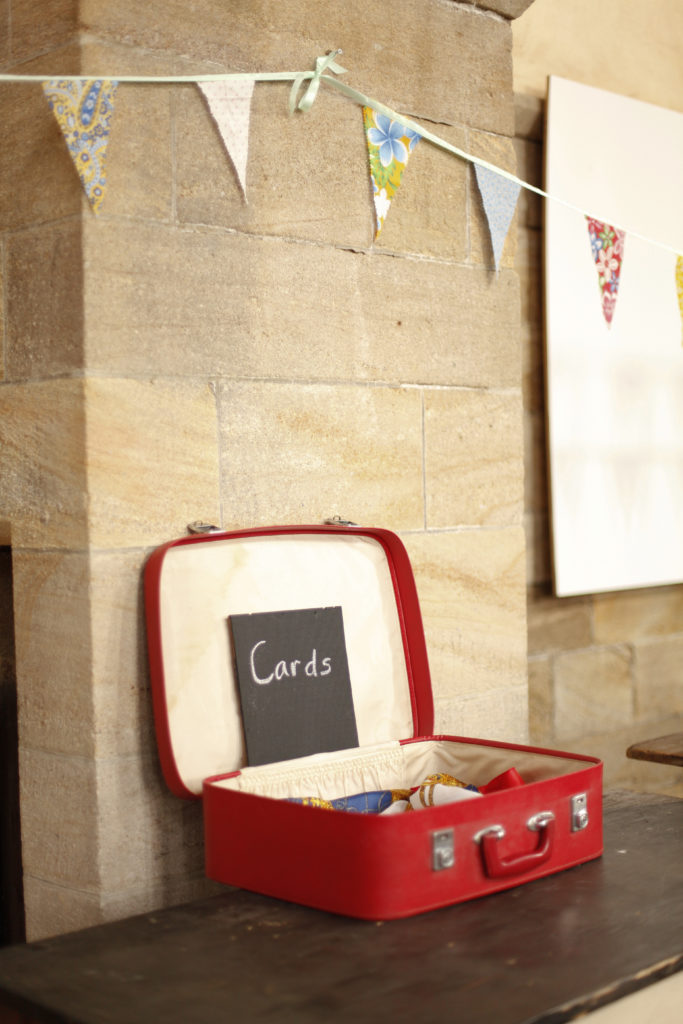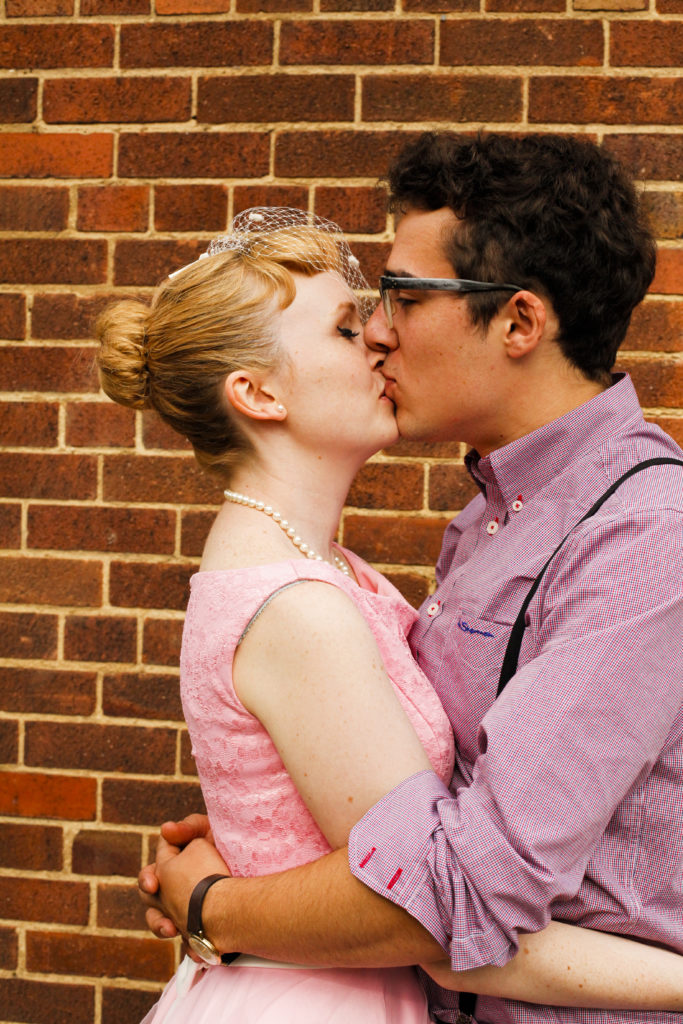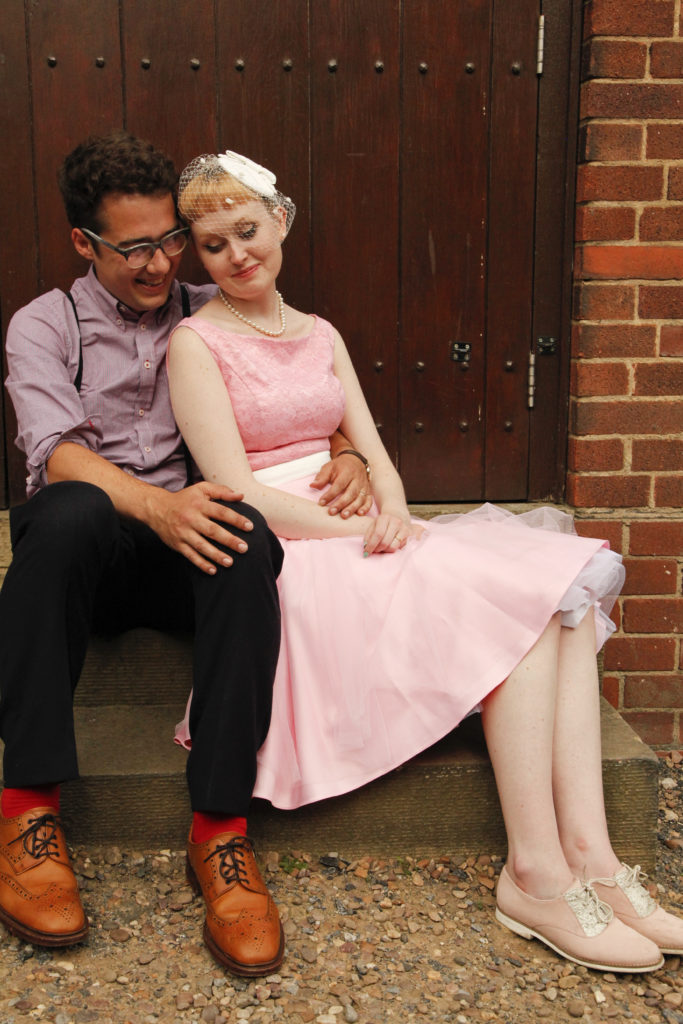 A change of outfit surprised everyone as the bride came out for the 1st dance in a green 50s prom dress that matched the nail varnish she'd been wearing all day – I was wondering, 'why green?'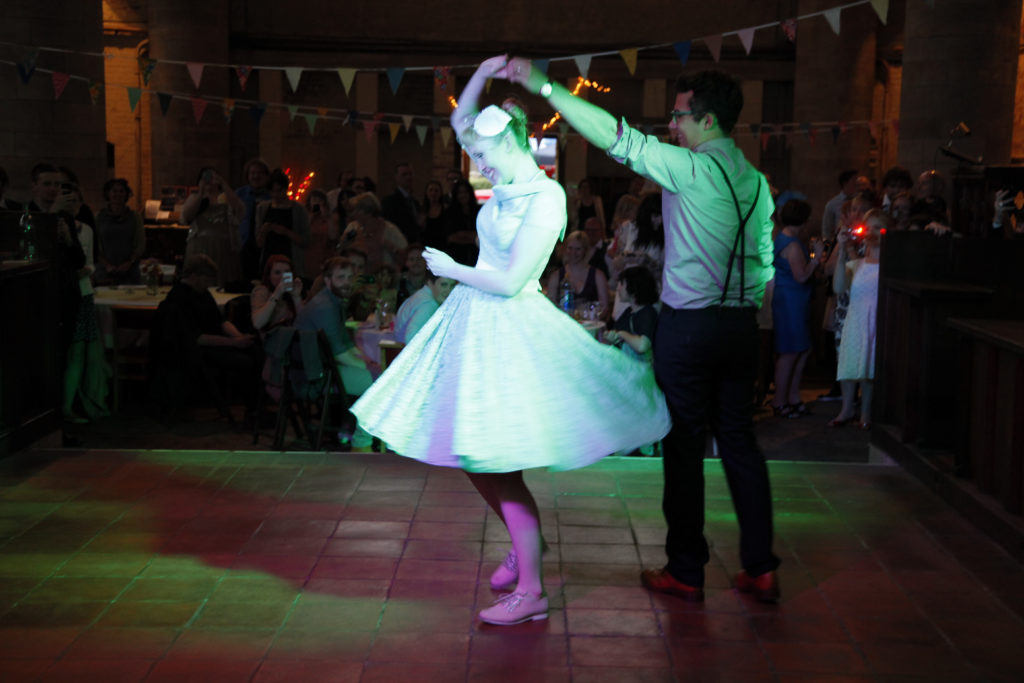 This wedding looked amazing. Nothing lavish and expensive about it (except perhaps the incredible dresses) but so deliciously stylish and well thought out.