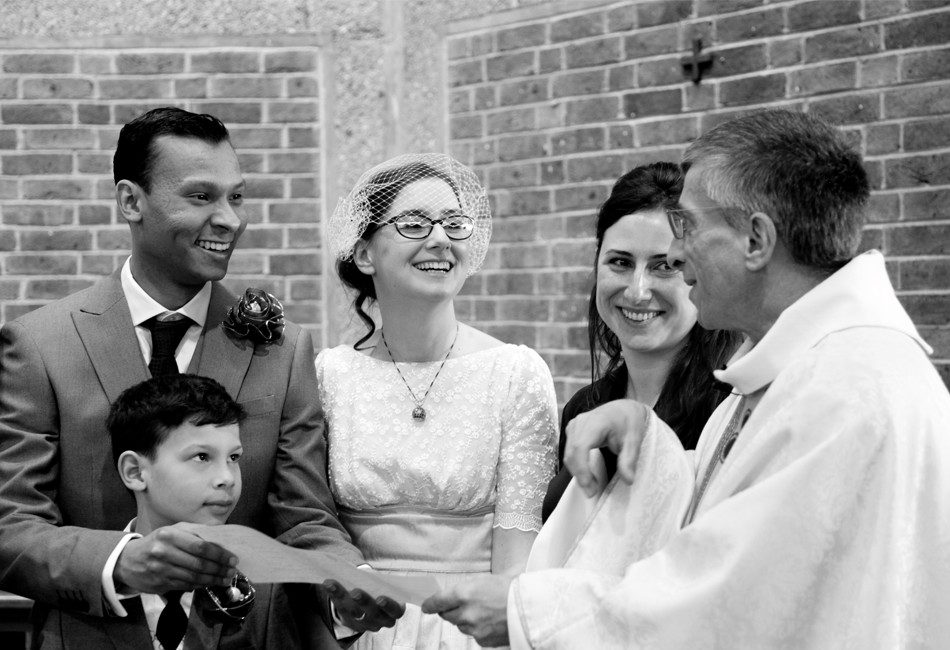 Christina & Roy with Max at Wood Green and Forty Hall
I love wedding's like these. The weddings when you can remove the bride and groom but everyone that knows the couple would be able to guess whose wedding it was. It was fun and so so personal.
Their flat in Bowes Park was busy when I arrived, with all the bridal party but it was so chilled – despite the bouquet flowers, sat next to radiators not opening! There was absolutely nothing bridezilla about Christina. A few phone calls to a good friend later, more were picked up from the local Tesco I think! No one would have guessed, walking down the aisle, that they weren't exactly as they were meant to be.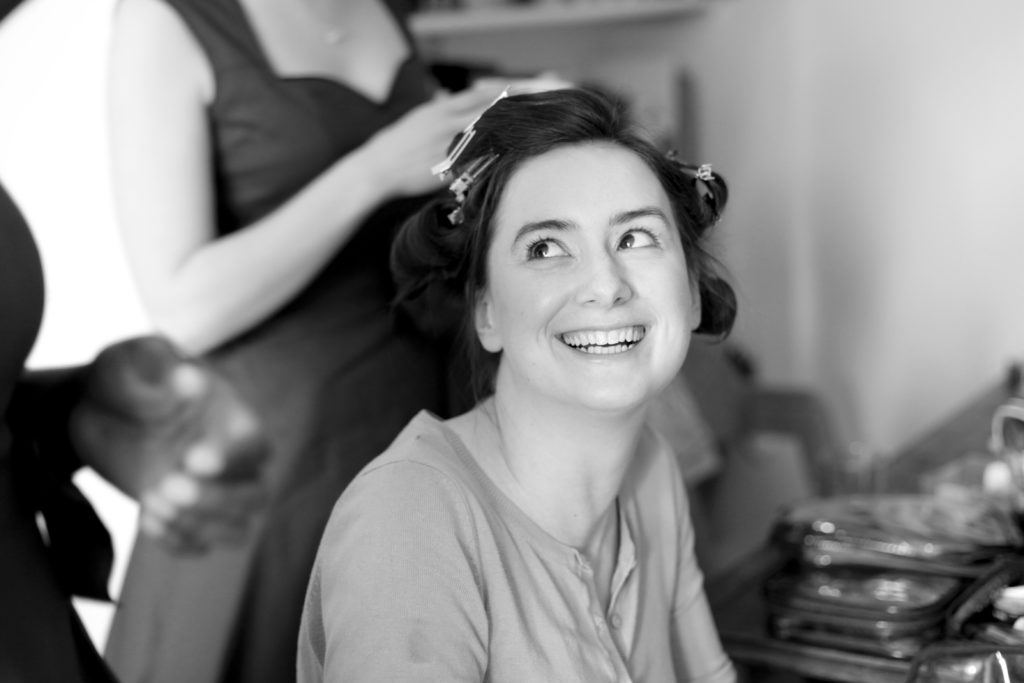 Christina's look was vintage inspired with a twist of fun! Her gorgeous 50s inspired dress (http://digforvictoryclothing.com/) was made using vintage lace and she made her own button holes and 'bouquet' (the night before if I remember correctly) which complemented her shoes fantastically (http://www.irregularchoice.com/). The last minute decision to add some french netting to create a birdcage veil finished off the look beautifully.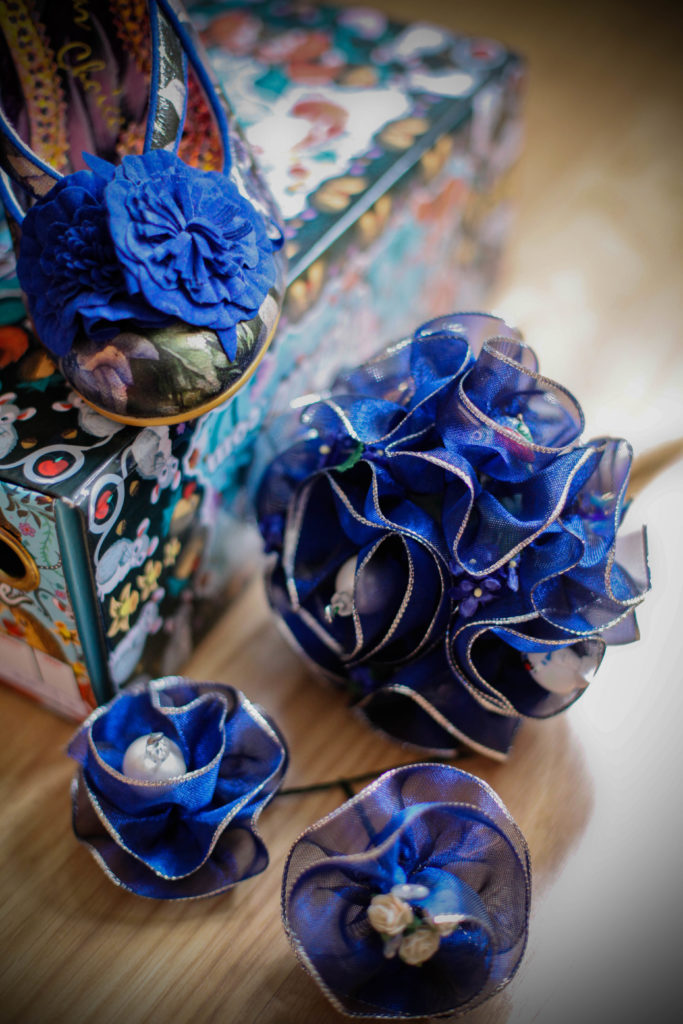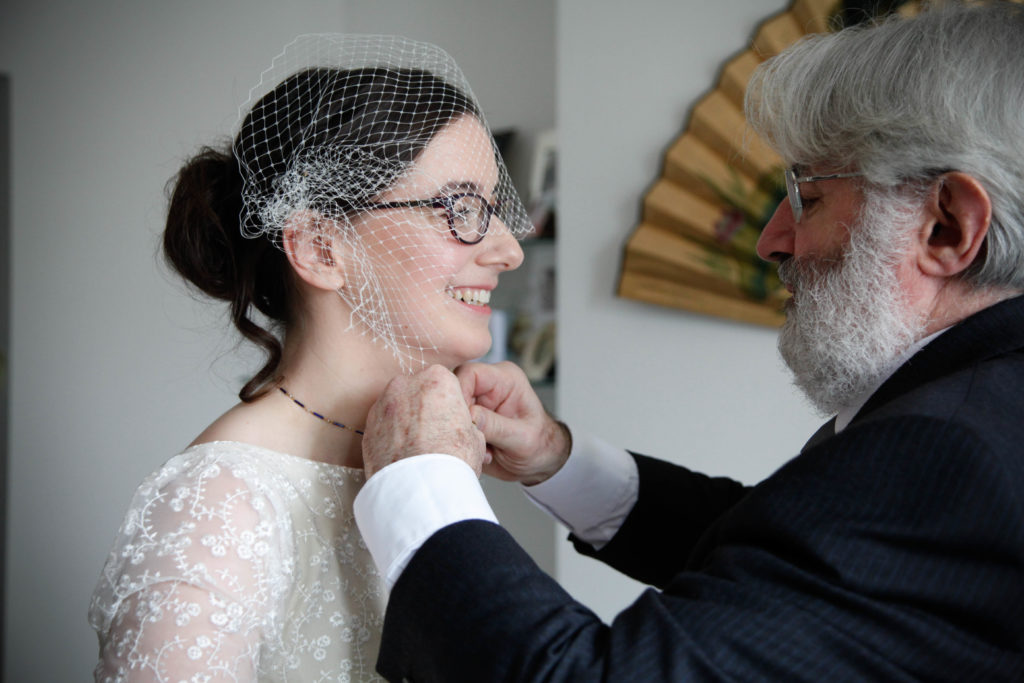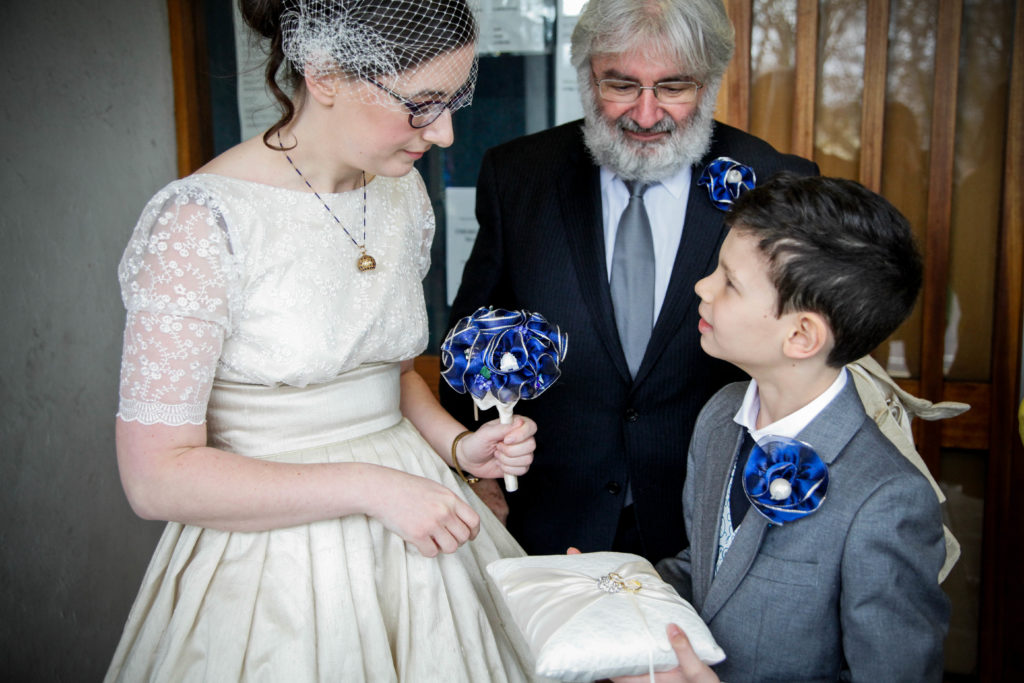 The wedding was in their local Catholic Church in Wood Green, North London, which was really lovely as they attend regularly and so the priest really knew them which was reflected throughout the ceremony. Max, their son was also mentioned a lot and made part of the ceremony – much more than just a ring bearer. It felt more of an official unification of a family, not just the couple.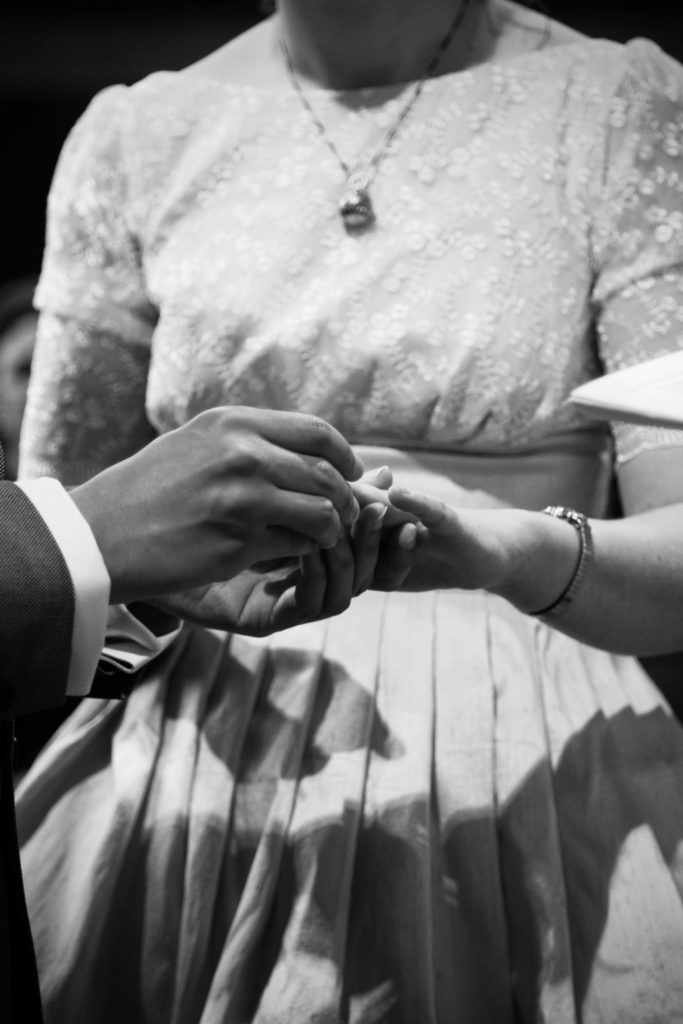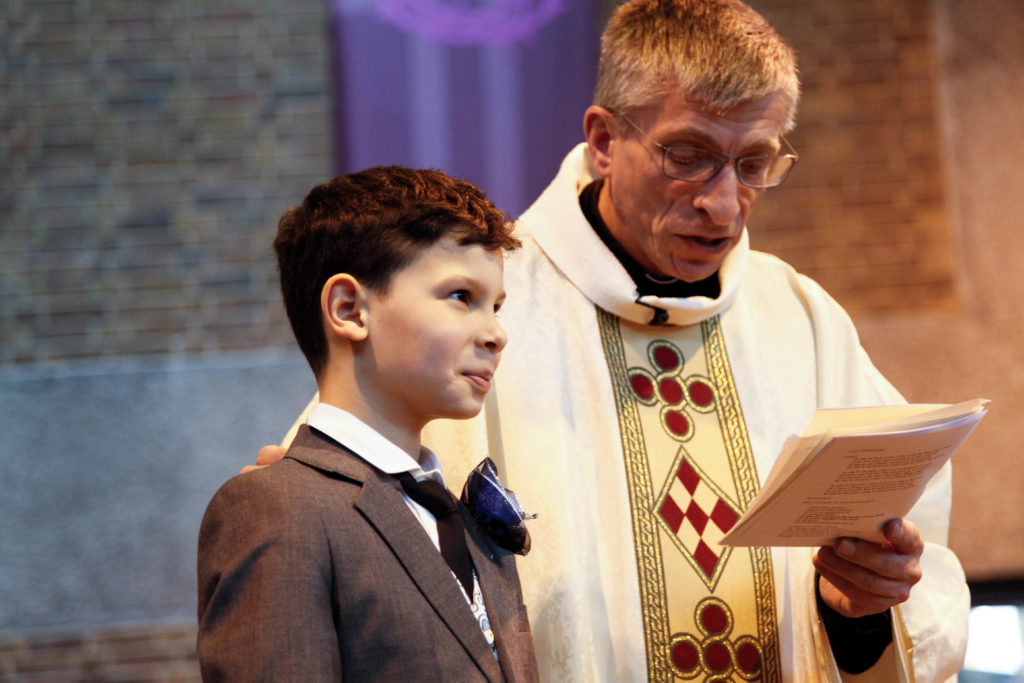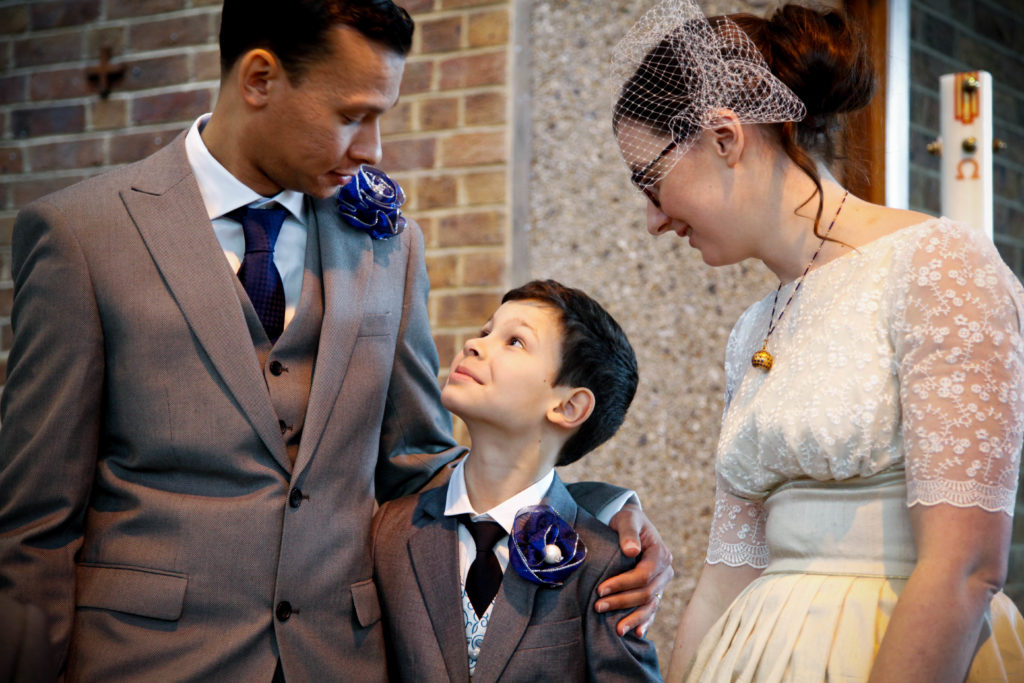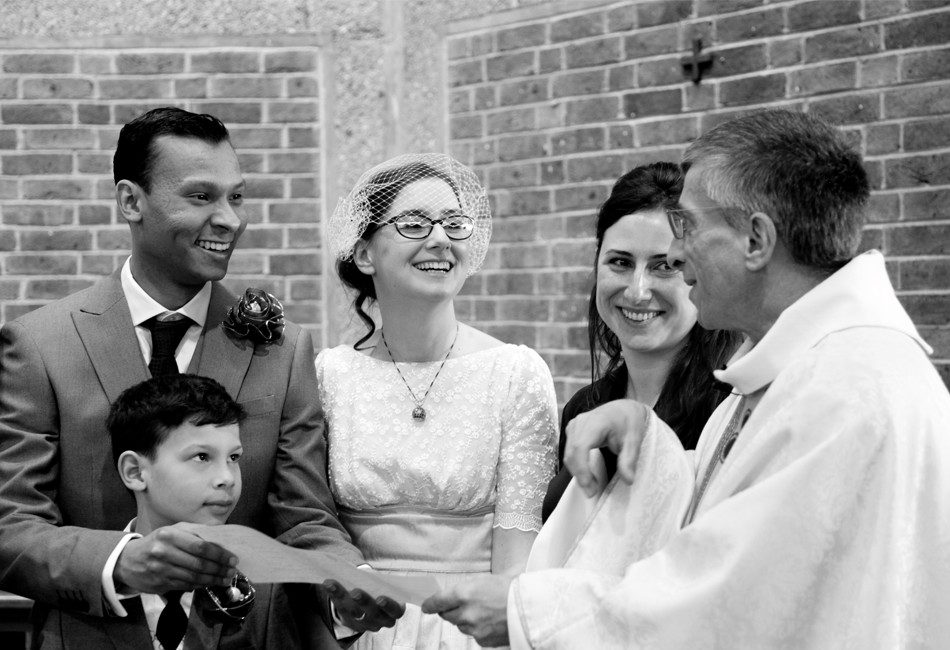 After the wedding ceremony, everyone jumped in coaches that were put on by the couple and drove to the reception venue – Forty Hall, which is a beautiful 17th Century Manor House and Farm in Enfield, North London. The grounds are extensive and so picturesque, complete with a lake, walled rose garden, ancient trees and a beamed Jacobean coach house where the eating and dancing happen. I grew up in Enfield and spent a lot of time here as a child, so it felt quite special coming back after some years to photograph this wedding.
As we arrived, the heavens opened and the hail fell! Cold and hard! Luckily, it didn't last long and actually created some lovely lighting as the floor acted like a reflector once the sun decided to shine!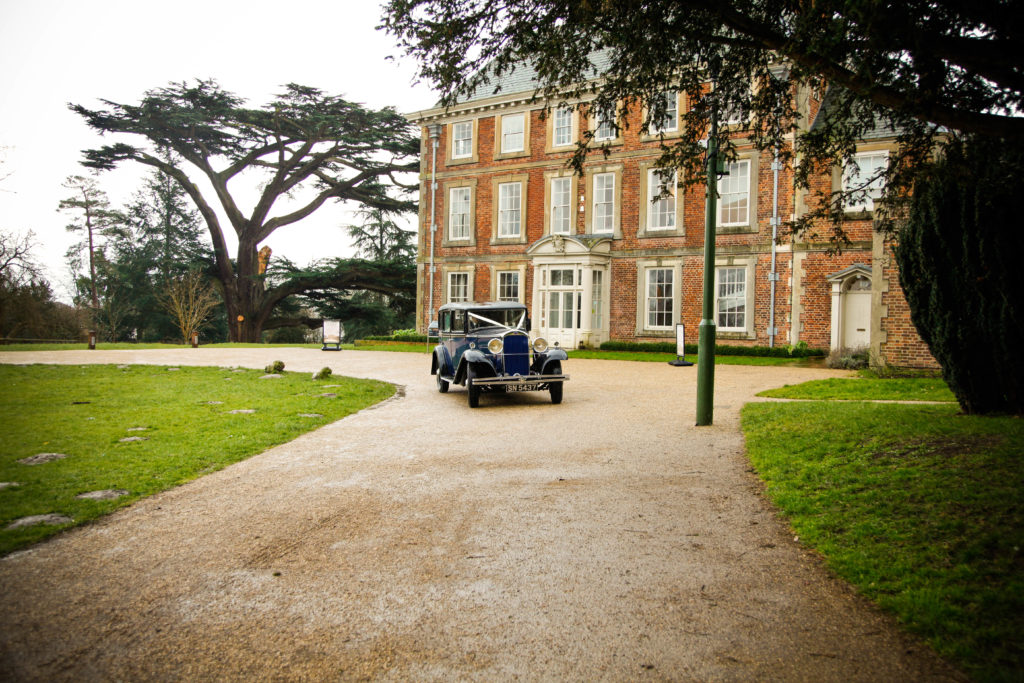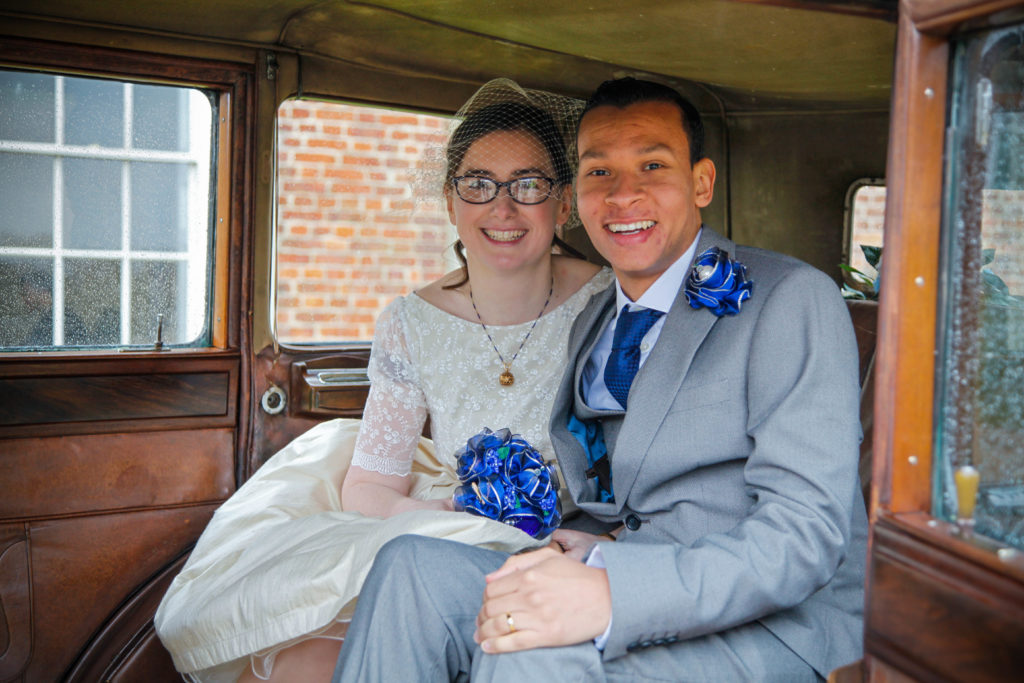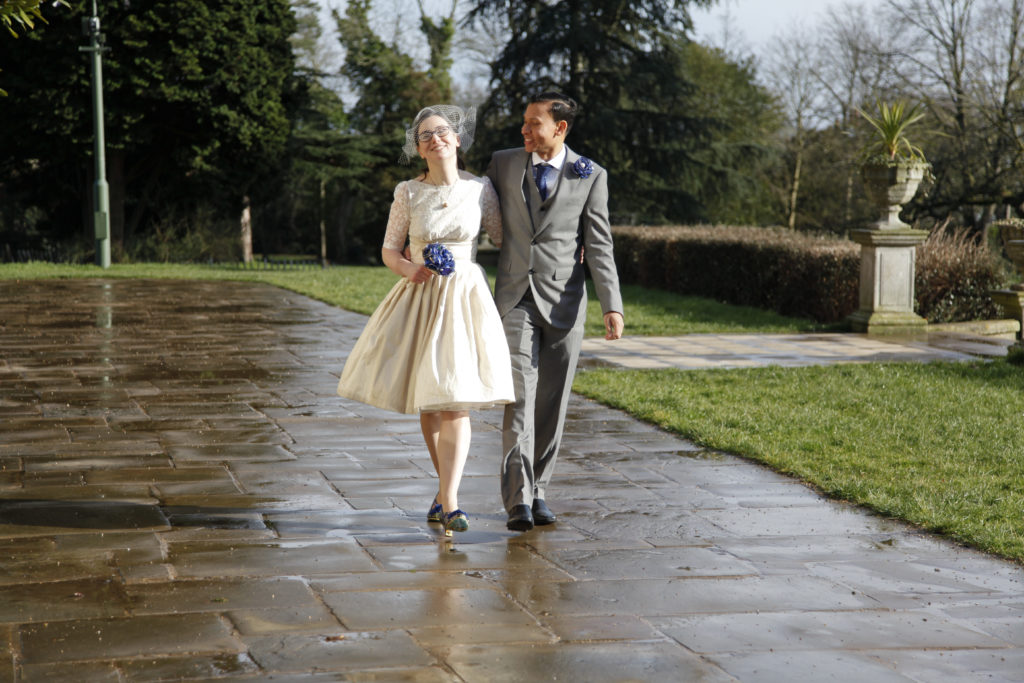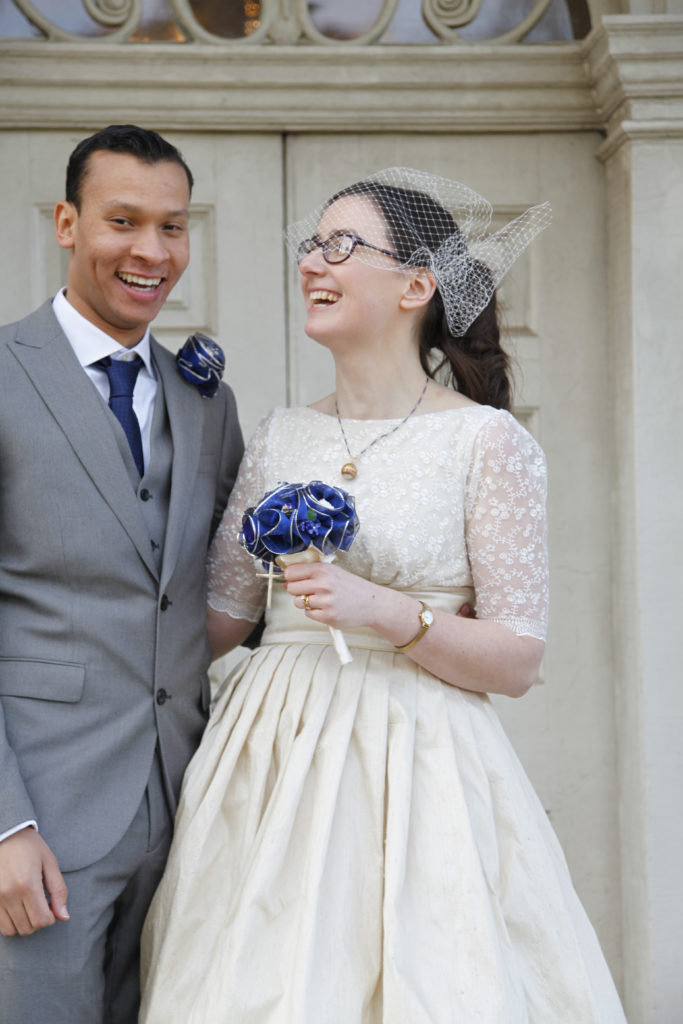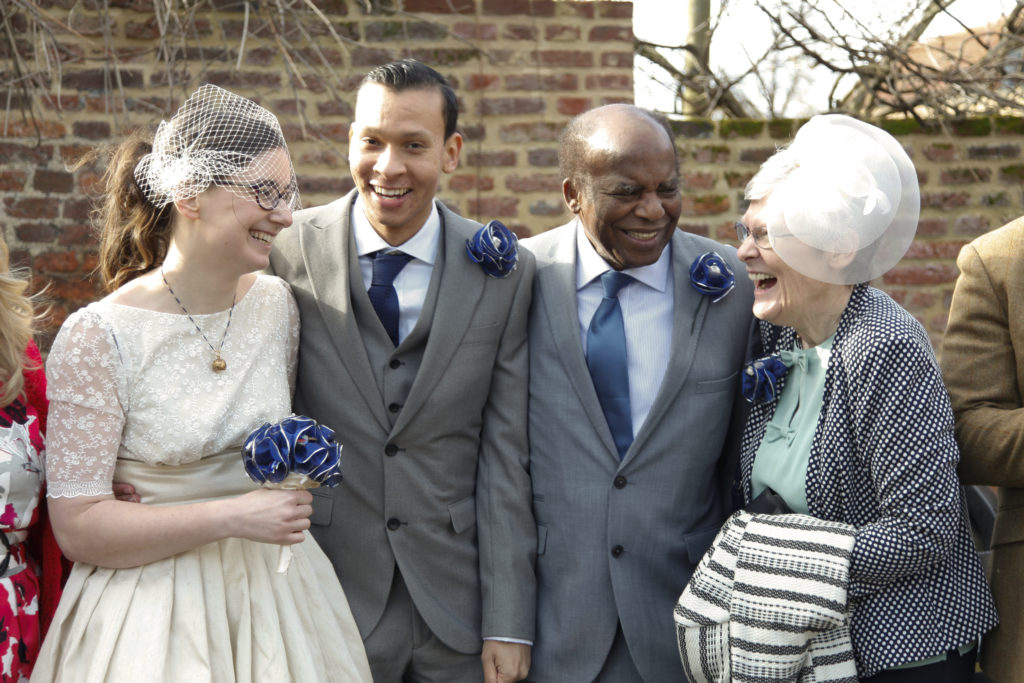 The speeches were plentiful and loaded with emotion and laughter – The groom, father of the bride, sister of the bride, bride, son of the bride and groom and finally the best man.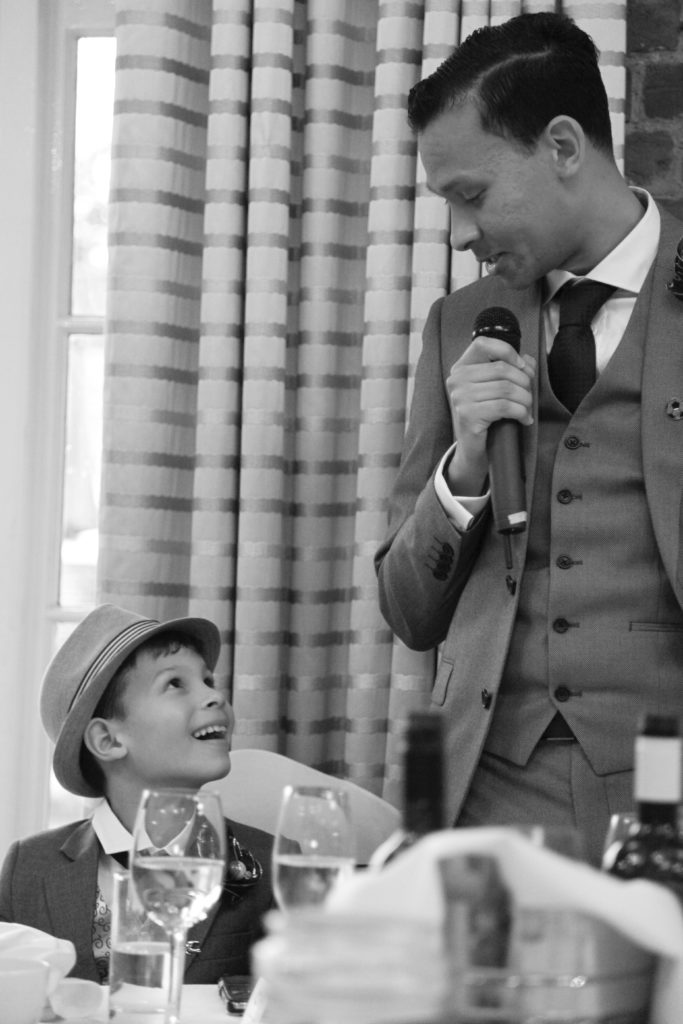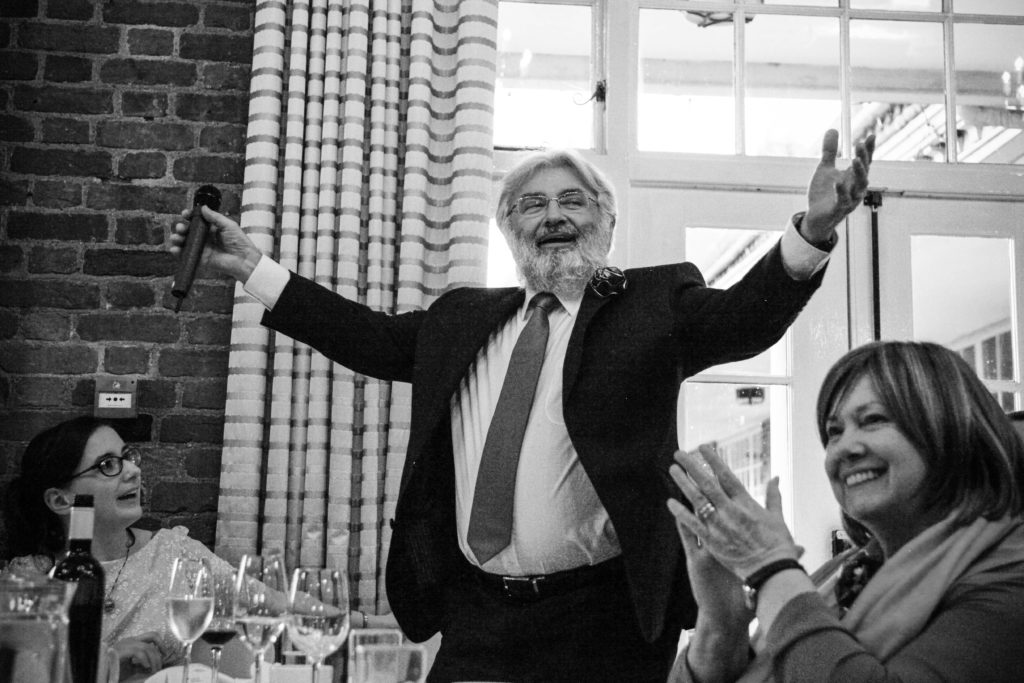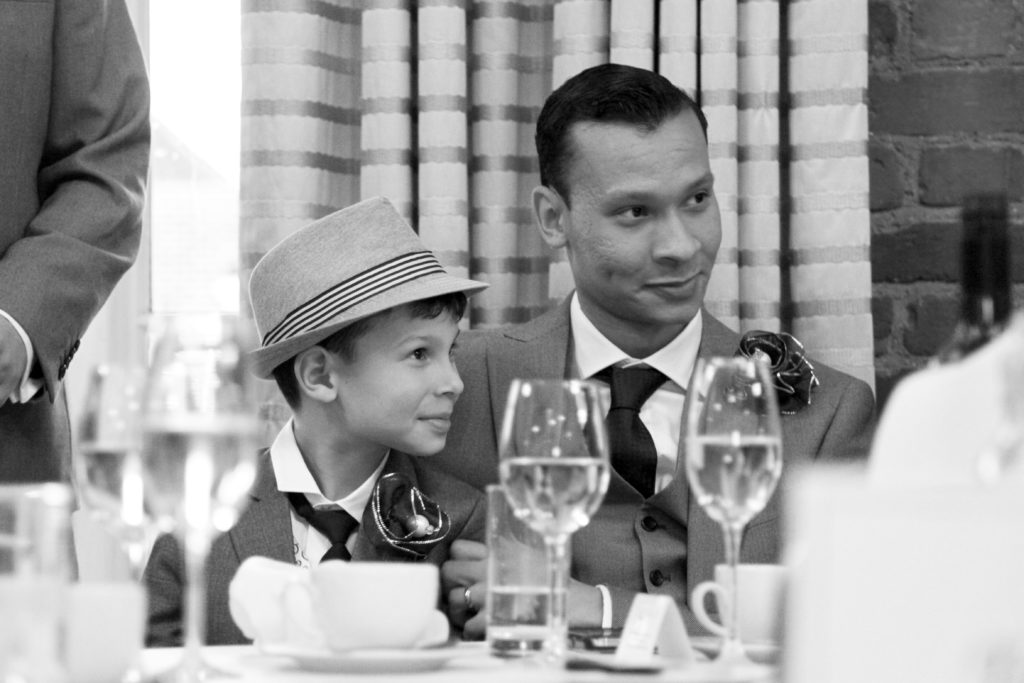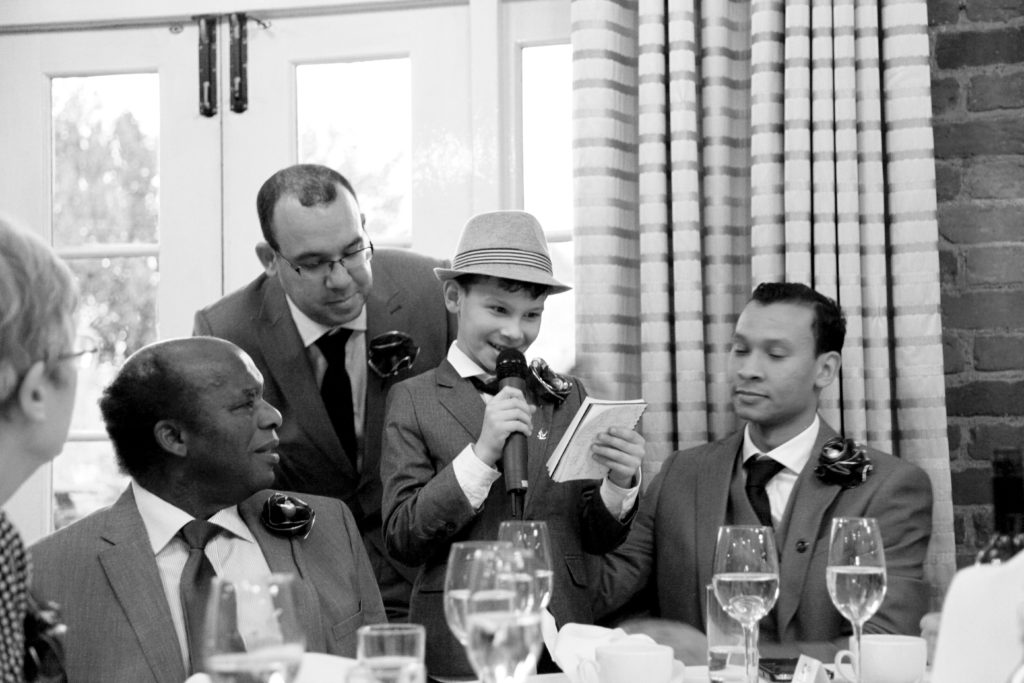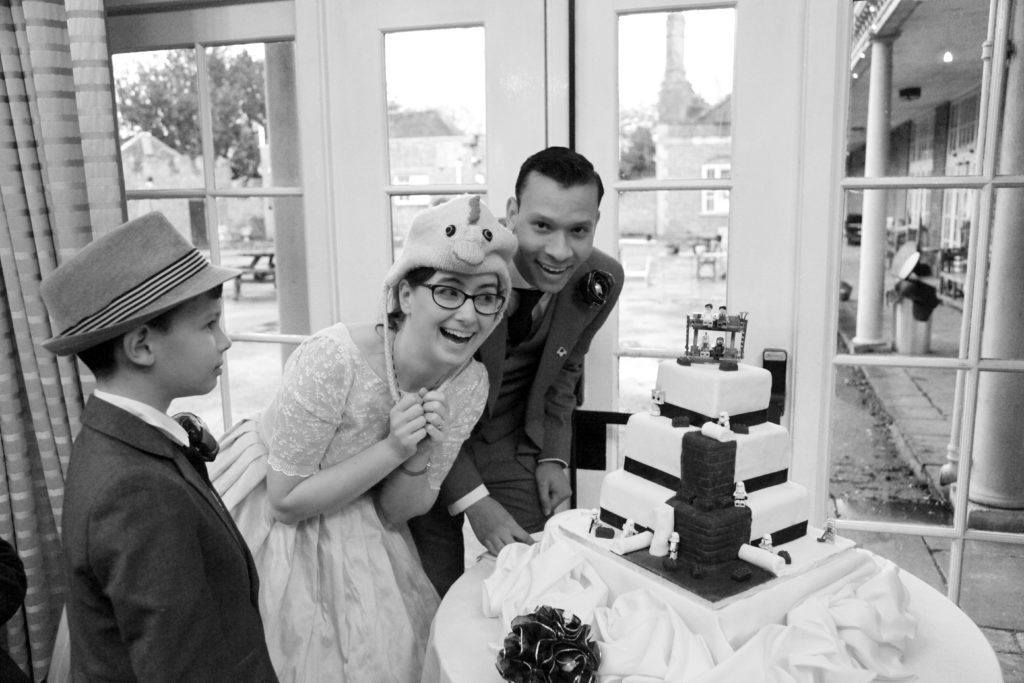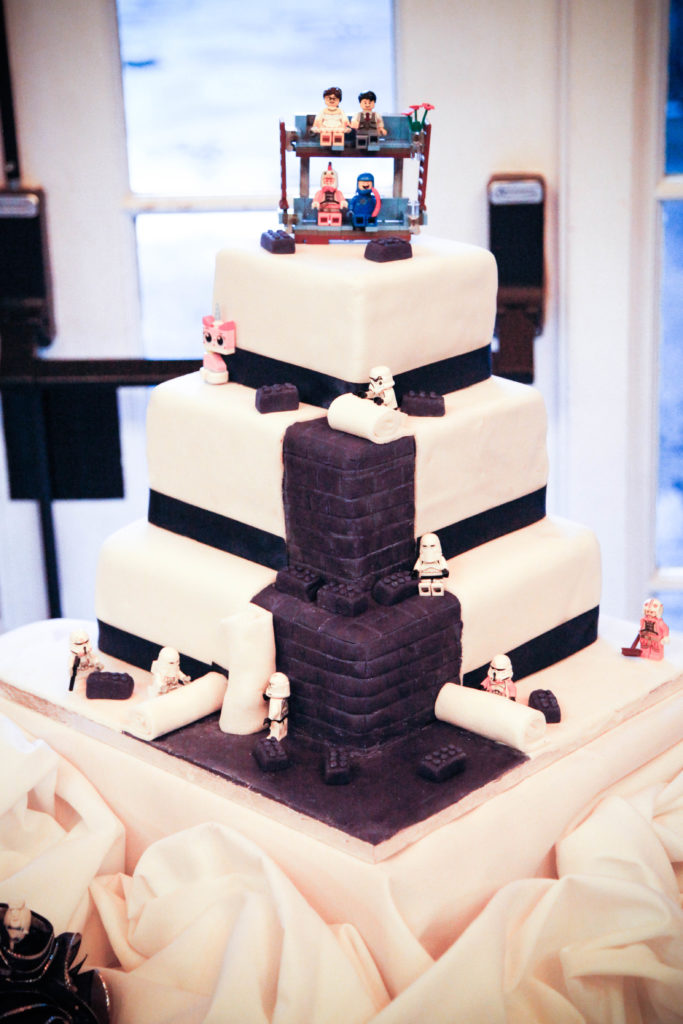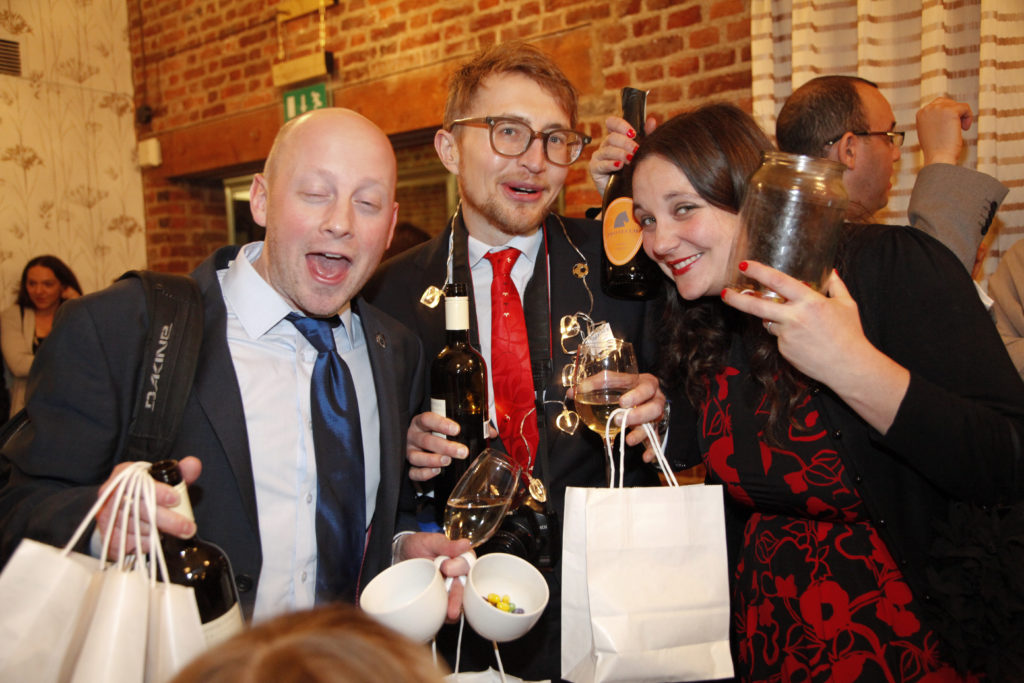 A unique wedding with a lot of personality – all their personality. I've felt the love at all the weddings I've photographed – you can almost touch it, but this was special because all that love was bouncing around 3 wonderful people, Christina, Roy and Max and it was brilliant.