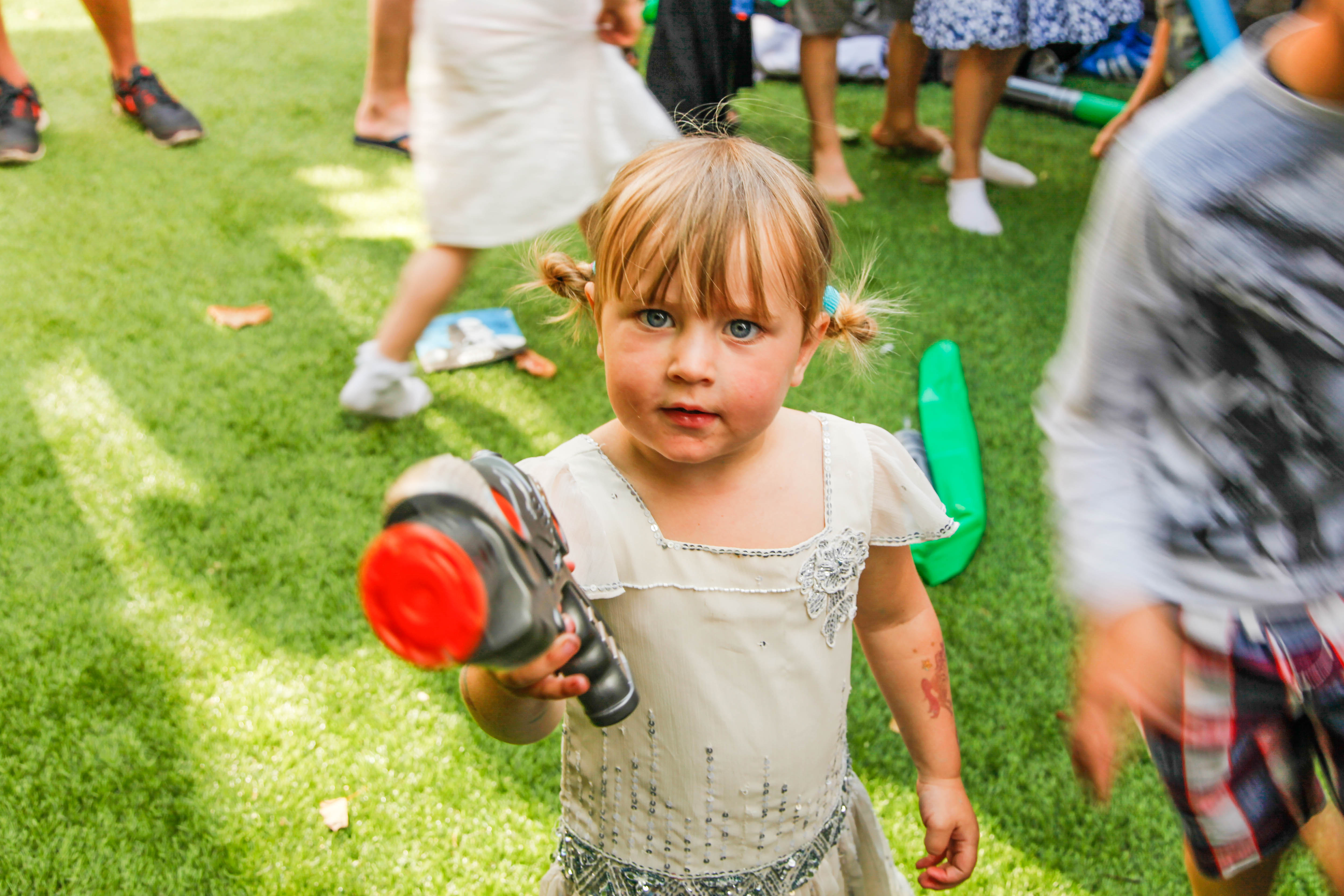 Most amazing Star Wars 6th Birthday
Kids parties are always fun, especially garden parties in glorious weather so the noise can escape outside without being confined to a small room!
Oliver had wanted a Star Wars party since his last birthday and it was a Star Wars party of dreams. Massively helped by his dad who was also living a childhood dream.
The Jedi trainees were welcomed by Darth Vader at the door and ushered into the garden where they found inflatable lightsabers to battle (safely!) with.
Once everyone had arrived, the training began, led by Dad Jedi who introduced a huge host of fun games – classics with some ingenious extras such as a team game of throwing balls into a hole in the Death Star which got them all so brilliantly excited and supportive for each team member. Once games, cake and food were done, the kids all graduated from the Jedi Training School in a ceremony which had the watching parents proud.
If you're throwing a party and you'd like it documented with pictures, give me a shout. I'd love to come along!